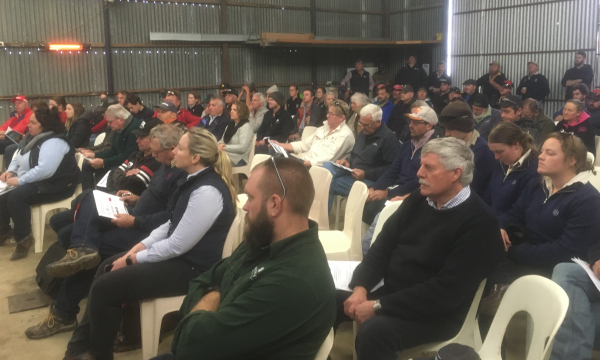 Within South Australia the MSE is administered by Merino SA with a site committee comprising Merino SA members, industry service providers and the host property. Merino Sire Evaluation is centered on evaluating progeny from a range of rams under common management conditions. The trial design is generally determined by the management program of the host property (e.g. shearing time), as well as the stages that entrants are wishing to have measurements and assessments recorded for.
Some activities are obvious in their timing, e.g. greasy fleece weight is undertaken at shearing, whilst others are more flexible. Carcase measurements (eye muscle depth and fat) are examples of traits that may be measured and assessed at any number of stages, however are only required to be undertaken once during the trial.
MSE sites require a classed, even line of ewes that represents the typical 'type' run in the area of which the site is located in. This is important for local ram breeder and wool grower engagement.
An equal allocation of ewes must be joined to each sire in a trial. The ewes must be randomly allocated. In SA, this has typically been 16 rams joined via AI to 60 ewes/ram (960 ewes total), however the number of rams joined can be discussed further if the total ewe base needs to be reduced. Depending on AI success rate it is expected there will be approximately 30-40 progeny per sire to evaluate. The base ewes will need to be visually identified and, if dam pedigree is to be recorded, electronically identified as well.