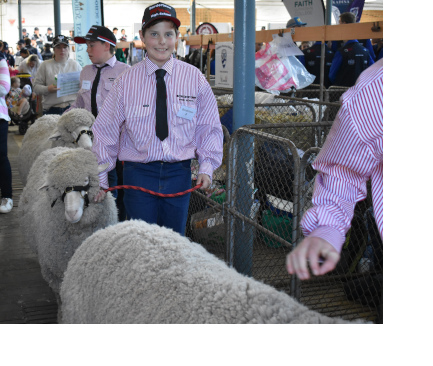 Many Australian flocks are based on bloodlines developed in the 1800s by South Australian parent studs such as Bungaree, Capeedee, Anlaby and Collinsville. By skilful breeding and selection, the pioneer breeders set down the foundation of the Australian Merino. The Australian Merino is not a single homogenous breed but a number of 'strains' of sheep all of which, regardless of their origins, are uniquely Australian.
The major factor determining the Merino's development has been the requirement for environmental suitability. Few, if any, domestic animals in Australia or any other country have shown such resilience or responded with such versatility and success to this country's enormous variations in climatic conditions, management and husbandry techniques.
In 2021 more than 200 students from 38 schools participated in the SMWC. COVID-19 protocols restricted the number of students allowed to participate to one student per wether, though many more students were involved with the program at their schools, helping to care for, feed and prepare the sheep for showing. The SMWC is designed to encourage more young people to get involved in the Merino industry. Schools who participate often embed the competition into their agriculture curriculum, providing students with the opportunity to learn about all aspects of the industry, and working closely with local farmers and breeders.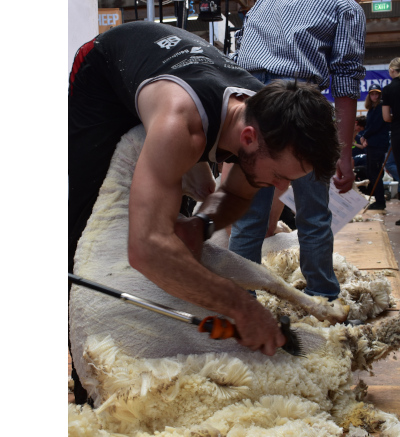 Though many schools performed well at last years event, Meningie Area School stood out as a top performer winning the 'Best Meat Value, Overall Meat and Fleece and Show Team Development categories, and placing well in several others.
In 2022 we will again see close to forty South Australian Schools compete in the SMWC. Merino SA wishes all schools a wonderful year of preparation, education, fun, friendship and development through this programme.
The SMWC will be held in the Stud Sheep Pavillion on Wednesday 7 September 2022.